Waking up by the sea for the first time since the beginning of my journey over two months before, I was now on the final stretch.
Saturday 24th September 2016

Walked along coast, with Clovelly in sight. Lots of ups and downs. Near Clovelly I was asked "How much further does this go?" and had to disappoint the couple who thought they had gained access by paying the Closely gate fee. I stopped for lunch by the Clovelly bay, then struggled back up and onwards.

The path was fairly flat onto Hartland Point, then more up and down, but also spectacular scenery.
The weather was harsh, the waves crashing into the rocks, but I couldn't help but be stunned.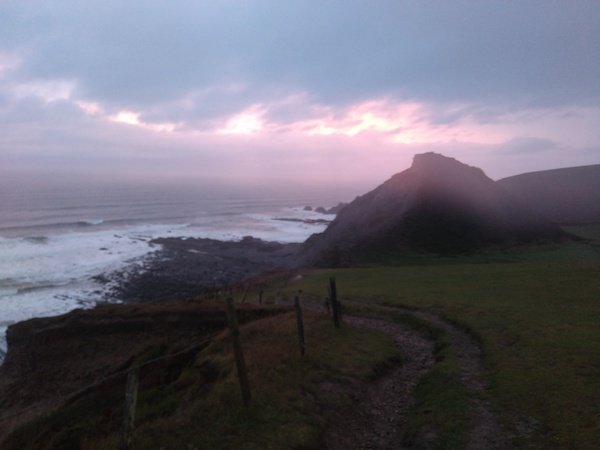 There were some fantastic wild camping spots but weather was terrible so I went to Elmscott Bunkhouse for a surprise stay.

Distance: 21.3 miles [view on map]
I wasn't able to inform the bunkhouse prior to my arrival as I had no phone signal most of the day, and even if I had the rain was so heavy. When I came in, dripping wet, trying to escape the downpour, they even gave me a beer to help me get comfortable!